It's Friday!!
I'm really looking forward to this weekend.  Watching my niece play basketball tonight, hopefully hitting a flea market tomorrow, dinner with friends tomorrow night and of course time for church on Sunday.
Oh yeah, congrats again to my
giveaway
winner
Nay
!  She should be getting her prize pack today!!  Yay!   You all should go check her blog out.  I love it, and I know you will too!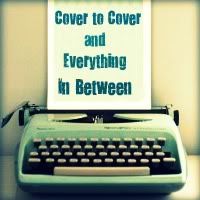 I'm linking up with 
Jeanette from Life Rearranged
 again to share my moments of the week via iPhone pics.  I'd love if you linked up too!  They can be from any kind of cell phone, just as long as they are cell phone pics.
The Publix is coming right along!  I can't wait for it to be complete so I can do some REAL grocery shopping.  Oh Publix...  I love you so...
This was my view on the way home for lunch last Friday.  REALLY made me want to play hookie from work.  It was REALLY hard going back to work...  REALLY hard!
Brandi has a great knack for showing disdain and general contempt for those around her.  Gotta love her...
I know you all are probably tired of me hinting around about this detox I'll be starting soon.  Well, come to find out, I'll need juices, soups, tea and water on hand at all times.  So I got two of these pack-it lunch box things.  It's suppose to keep stuff cold for 10hrs.  I hope it works!!
Oh yeah, Brandi is also the master of the pouty lip.
This is a printable I made, it's a saying I've been seeing around the "internets" lately.  But I've been knowing this saying for as long as I can remember.  My Grandma would tell me this all the time.  I say it to Christen.  I love it.
I realized I hadn't uploaded any instapics of Beckham all week.  I felt pretty bad.  You know how it is when you have more than one kid.  You can't do more for one than you do for the other. ;)  So, here ya go.  He's looking up at Christen here.  Just waiting on her to show him some love.
Make sure you come back Monday for my first installment of
Music Monday
!!
I'm also linking up with these great parties too!  Check them out!